Personal Care
Innovative cleaning and disinfecting solutions and products for a hygienically clean body and healthier well-being.

Household Care
A range of detergents and disinfectants for cleaning in and out spaces, helping to maintain hygienically safe household.

Industrial
Industrial cleaning chemicals for machinery, accommodations and kitchens to ensure the highest level of productivity.

Commercial
An economical range of products to clean general and commercial areas, eateries and public spaces more effectively.
OUR BUSINESS
---
DAF Detergents
and Disinfectants
---

Hand Sanitizer Gel
Disinfection and sterilization of hands with the effectiveness of alcohol, getting rid of germs and viruses, giving a healthy and safe environment.

Abaya Shampoo
A special shampoo to wash Abayas and black clothes and maintain the bright black color.

Oven Cleaner
Complete deep cleaning for ovens and grills to remove the sticking dirt, oils and grease.

Carpet Shampoo
Washing and cleaning carpets, removing tough stains and preserving their fabric.

Dishwashing Liquid
Dishwashing is effective on the toughest fats and dirt and gentle on the hands, more efficiency and greater savings.

Bleach /Chlor
Disinfection and sterilization of bathrooms, floors, marble surfaces, and the removal of microbes That cause a bad smell.

Flash / Toilet Bowl Cleaner
Cleaning & disinfecting dirty bathrooms & floors, removing rust, yellowing, and eliminating microbes in bathroom sinks.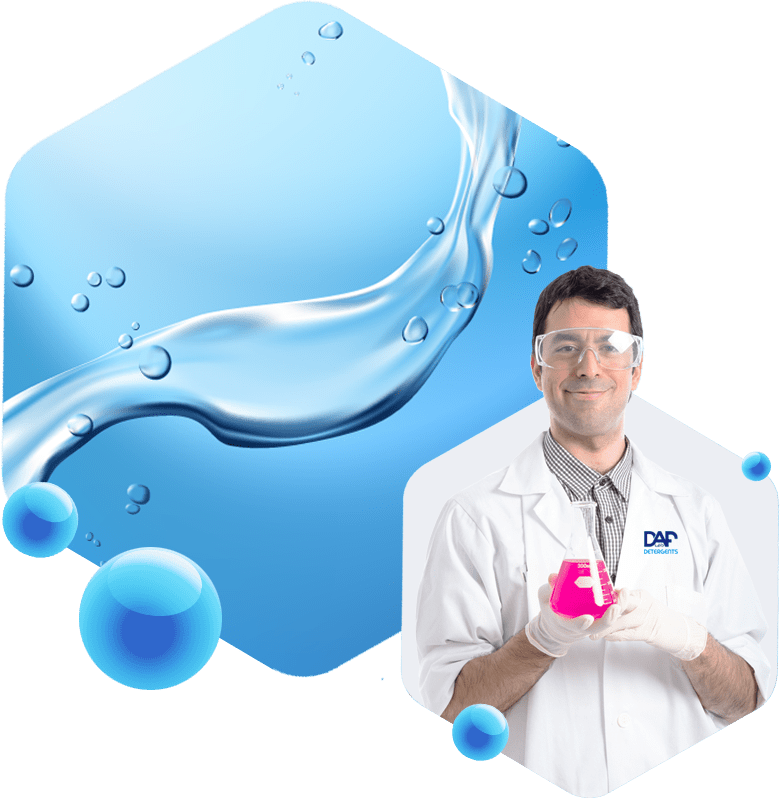 ABOUT US
---
Built on quality, innovation & trust
---
DAF Detergents & Disinfectants Manufacturing L.L.C is a leading manufacturer and producer of quality industrial, commercial and household chemical products in the United Arab Emirates.
stives to enhance and introduce innovative new products in parallel to meet consumer expectations and satisfaction. We produce a wide range of high quality cleaning products, detergents and disinfectants aimed to meet the demand of the local and gulf markets as well as the international markets.
---